Photo shoots
The Beacon House is a popular location for photographers & film-makers. Inside, the tongue and groove kitchen, arts and crafts sitting room, open fire-place, galleried staircase, artworks & furnishings are useful backdrops. Outside the scope is endless with the clapboard house & outbuildings (pilot's cabin & Victorian fridge), wrap-around deck & verandah, wild flower meadow & garden, miles of beach & brightly-painted beach huts & 'The Street' the spit of land that stretches half a mile or so out to sea each low tide. The setting is flexible, whatever the weather, shelter provided by the verandah, beach huts & 'view shelters'. North-facing the light is ideal and the seascapes, sunsets and sunrises frequently captured. Clients include national & international broadsheets, UK tabloids, leading UK, US & Italian fashion titles, food & life-style, interiors & design publications, life-style & fashion brands. Projects include editorial features, advertising campaigns, in-store display & merchandising & catalogues. Films include 'After Everything' (The National Gallery) and 'Mermaids Singing' (LAMDA). The Beacon House is represented by leading location libraries.
http://vimeo.com/65857837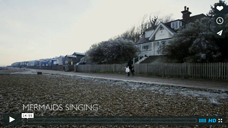 'See 'Mermaids Singing' by LAMDA,
filmed at The Beacon House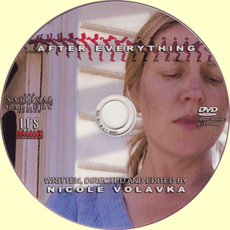 'AFTER EVERYTHING'
Film commissioned by
THE NATIONAL GALLERY
View sequence from film...